A lot of luggage looks the same. Picking a creative luggage tag will help you breeze through the baggage claim and even prevent your bag from getting lost. Here are 7 creative luggage tags that we found across the web.
1. Vintage Luggage Tags
Release your inner hipster with these vintage style tags. We know you liked them before they were cool.
2. Anchor's Away
This trendy tag is a MUST have for a cruise. It was designed by Kate Aspen for Bed Bath And Beyond.
3. Monogrammed Luggage Handle Wrap
Tags aren't the only way to ID your bag. A personalized handle wrap from Etsy will really make your bag stand out. You should especially consider this if you are the unfortunate owner of a bag that does not have padding on the handle.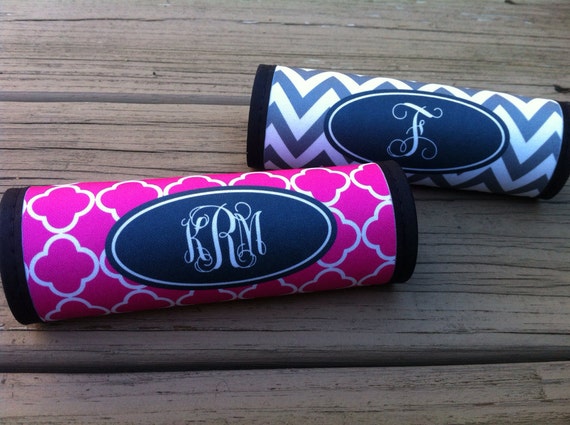 4. Keep Calm, It's My Carry On
I'm not 100% sure a bag with this funny tag will make it through the security line without some funny looks. But, it certainly made the list for creativity. Best for trips to the U.K., where the Keep Calm, Carry On slogan originated during WWII.
5. Aluminum Laser Engraved
Paper has its wear and tear with all of that bouncing around in nether-regions of the airport. Aluminum is much more durable, and stylish.
6. Superheroes
They may be cute but they also kick ass. Tag your bag with a superhero and you'll be fly like one too.
7. Wood Luggage Tags
This unique wooden design can be customized with your information. It models the style of a retro paper airline tag, but provides the durability of wood.